RAF Wroughton
Deep in the countryside of Wiltshire, in the UK, lies the disused World War Two Airbase RAF Wroughton. In six huge, decaying hangars named in typical military style: L1, L2, etc. lie thousands of the modern world's greatest treasures, guarded round-the-clock by British Army veterans.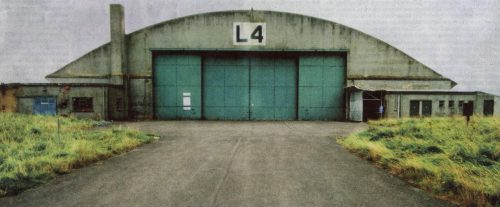 The Airbase acts as a storage facility for the Science Museum. The Museum's public face in South Kensington can only show eight per cent of their massive collection.
Inside the hangars, amongst the thousands of items, are SRN1 – the world's first hovercraft; Blue Steel – the UK's 7-ton nuclear deterrent from 1964 to 1975; a hundred-year-old lump of re-inforced concrtete; A US-Built Tucker Sno-Cat Type 743 – used in the first overland crossing of Antartica; ERNIE1 – a computerised random number generator used to draw Premium Bond numbers (the "Original" lottery) built in 1957, the size of a van; Piccard's Gondola and much more.
The museum is trying to raise 50 million pounds to open the facility up to the public.
To find out more or to support their campaign click here.
The Wood Press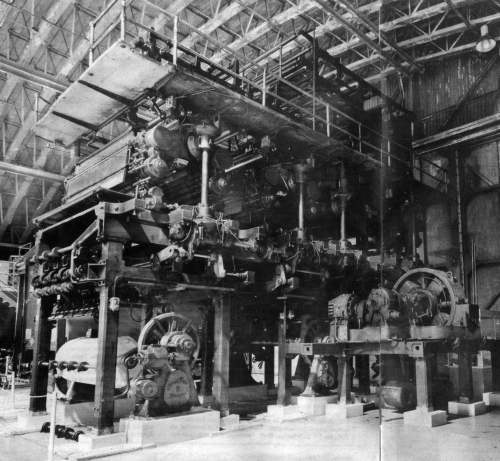 Occupying the entire far end of Hangar L1 is the Wood Press, weighing in at 140 tons, it is one of Wroughton's star attractions.
Built by Henry Wood in New York in 1934, this press formed one fifteenth of the printing capacity of Northcliffe House, home of the Daily Mail and Evening News.
It was the first of Wood's ultra-modern all-steel presses which he claimed were the fastest in the world.
It is 9 metres long, 5 metres wide and 9.3 metres high.
In 1999 the press was dismantled in Fleet Street and rebuilt at Wroughton. The dismantling took four months, the rebuilding took five months!
In the process the industrial archaeologists found a collection of fag ends, bean tins and shoes, left by the operators!