Photo Engraving Associates, Melbourne, Australia
Thanks to Don Hauser for allowing me to use this extract from his book "Printers of the Streets and Lanes of Melbourne" which he designed and typeset at his Nondescript Press. Unfortunately for us, but fortunately for Don, the original limited edition print run of 1,000 copies entirely sold out and the book is no longer for sale.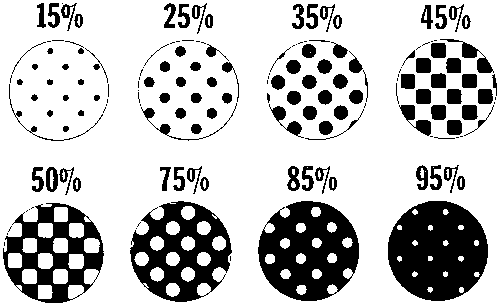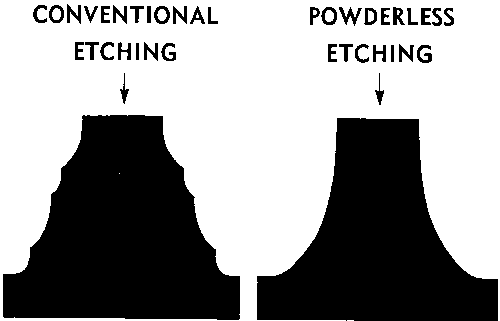 Dot sizes and etching examples on a Photo Engraving Associates sales promotion booklet
Photo Engraving Associates, La Trobe Court, 151 La Trobe Street.
The company comprised a "break away" group from Scott Graphic Arts. Directors and personnel included Bob Lindsay, Rex Baird, Sid Ashmore, Graham Ashmore, Tom Morrison, Harry Halls, Barney Hornsby and Ron Hearne.
P.E.A. produced single and multi colour engraving work for local printing, retail and advertising firms.
In 1969 P.E.A. and other pre-press companies were acquired by the Age newspaper to form the All Graphics Group of companies.