Linotype Comet 300 TTS
Many thanks to Bill Nairn, from New Zealand, for sending in these photographs — they show a Linotype Comet 300, complete with a Fairchild operating unit attached to the linecaster's keyboard and the perforating keyboard. The whole set-up is in full operational condition.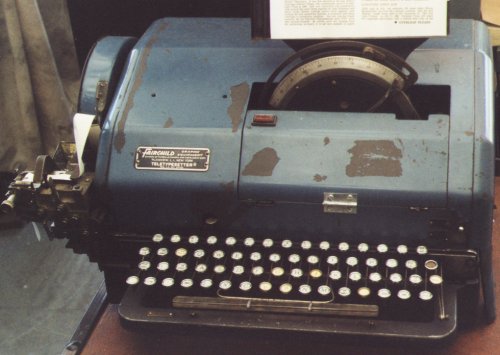 Fairchild TTS perforating keyboard
Says Bill: "In New Zealand, we had the opportunity to restore a Linotype Comet 300, complete with Fairchild Operating Unit (attached to the Linotype keyboard) and the perforating keyboard.
"This machine is the only survivor in this country of dozens used in our newspapers from the mid-1950s to 1980 and it was important for us to preserve it.
The Comet is now setting type from tape — it is fascinating to watch!
"The Comet was introduced in 1950 by Mergenthaler to meet the ever-increasing demand for more and more production from newspaper linecasters — the batteries of manual machines just could not keep up with the demand. The final development in hot-metal linecasting came in the 1960s with Linotype's "Elektron" and Intertype's "Monarch" machines, which could produce up to 15 newspaper column lines per minute."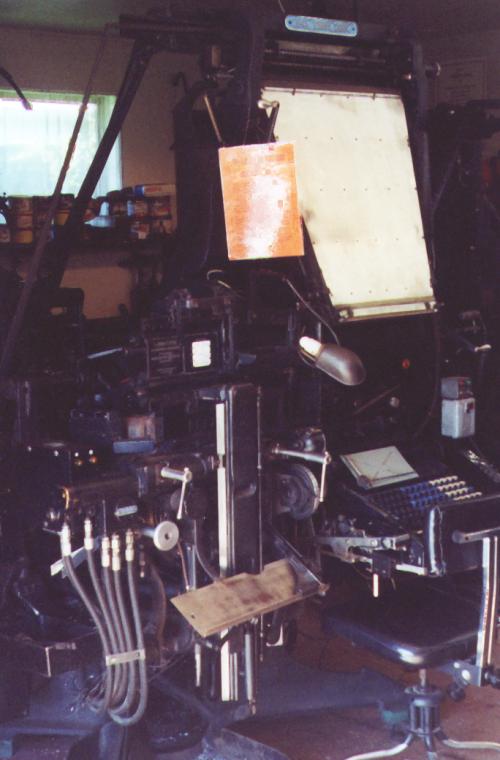 Linotype Comet 300 with Fairchild operating unit