Airedale Products, Halifax
The Photos from Airedale Products are spread over three pages: Page 1, Page 2, Page 3.
In January 2002 I was invited by David Evans to look round the company where he works. They have 6 or so Intertype C4s which are mainly used to produce people's names on slugs. The slugs are then used to personalise pencils, pencil cases, bookmarks, etc. with gold blocking.
The firm is called Airedale Products at Hope Mills, Hope Street, Halifax, West Yorkshire, UK. Telephone 01422 343316.
Update: David Evans, A New Era, 2011.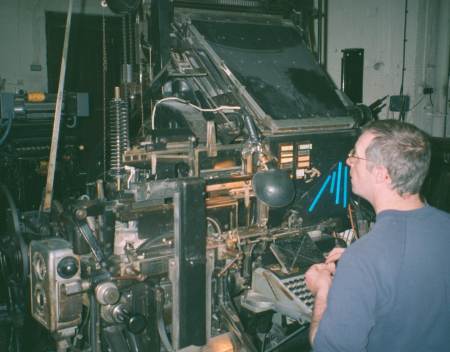 David Evans at work on an Intertype C4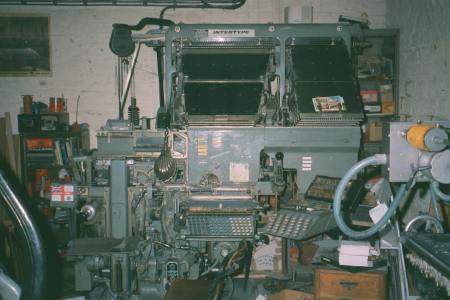 An Intertype C4 with side magazines.