Mexico City Newspapers
The Mexico City newspapers article is spread over two pages: Page 1, Page 2.
Luis Garcia sent in these photographs, along with details of his 40-year career in the print industry. He describes the pictures in his own words.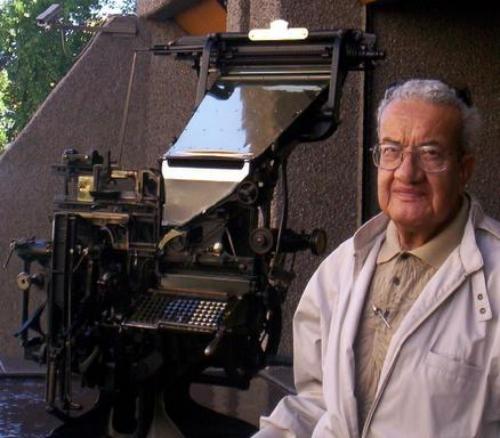 My wife took the fourth picture, where I posed with the machine that I am certain I worked with. They had 45 lino machines in that time.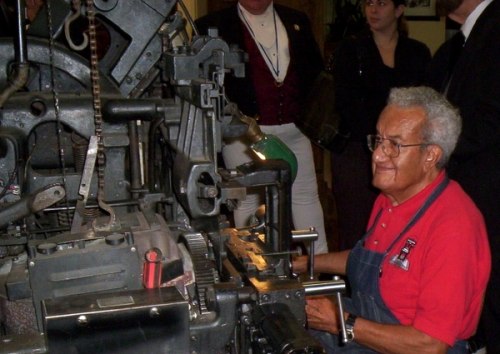 In 1996 we went back to USA and during a visit, in 2006, to the International Printing Museum in Carson, California, Dr. Leland Whitson invited me to be a docent.
Thanks to Curator Mark Barbour and Trustee and Docent Director Dr. Leland Whitson for letting me feel young again, as you can see me in the last picture taken at the Museum working in the lino again after so many years.
A small selection of Letterpress Ebay listings appear below. A much bigger selection appears here. Linotype-related Ebay listings are here.