Mexico City Newspapers
The Mexico City newspapers article is spread over two pages: Page 1, Page 2.
Luis Garcia sent in these photographs, along with details of his 40-year career in the print industry. He describes the pictures in his own words.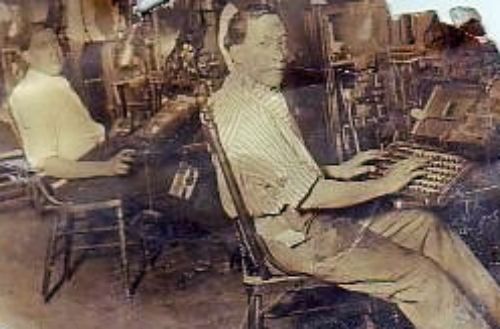 This first old picture was salvaged from a house fire in 2001; in first term appears my father (Vicente Garcia), and my uncle (Gonzalo) behind him.
They are in the composing room from the daily newspaper "El Imparcial" in Mexico City in the early 1900's.
Later on, my father worked for many years for "El Universal" daily newspaper, also in Mexico City where I started my apprenticeship in 1943.
In 1951, I moved to Chicago and I worked for Reliance Typesetting Co. for 15 years with a short interval of one year in 1957 when we moved to Long Beach, California and I worked for The Royal Press, Co.
Then back to Chicago until 1968 when we moved back to Mexico where I owned a typesetting shop until 1982 when electronic equipment took over the hot metal system.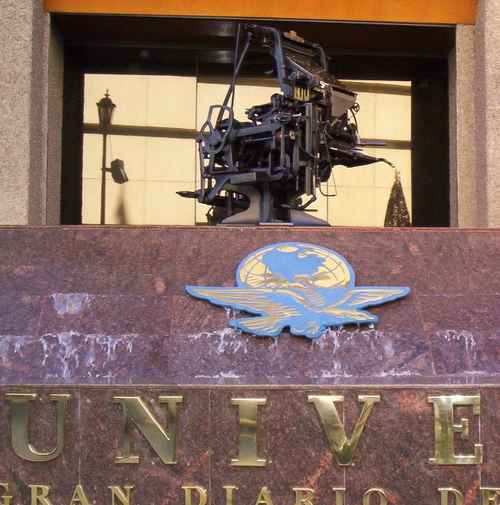 The following 3 pictures were taken last January in the same newspaper where I started my trade, "El Universal".
The newspaper pays an homage to the linotype services by installing this monument of a lino machine in the middle of a small fountain which cascades the water down through the newspaper logo and its name.