Model 14 Brochure
The Model 14 brochure article is spread over two pages:
Page 1
Page 2
Robert Griffith sent in some scans of this 1920s advertising brochure for the Model 14 Linotype. It appears to have been produced by the Chicago office of Mergenthaler.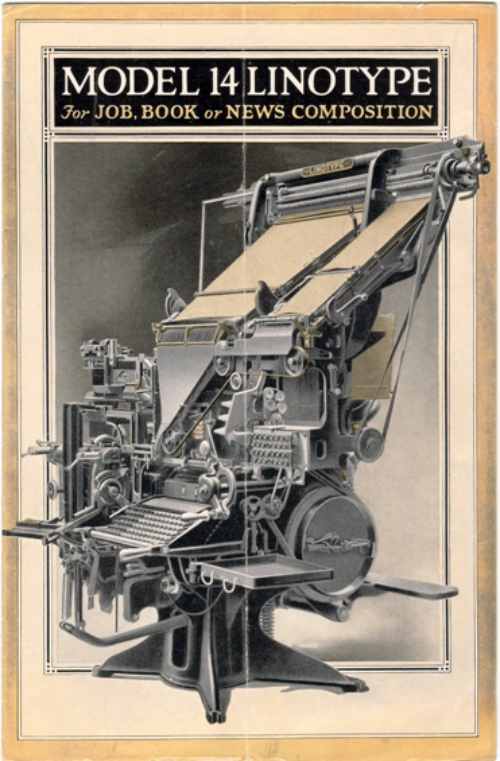 Striking Features of the Model 14
This Linotype may be equipped with one, two, or three full-size magazines which are interchangeable with those of all single- and multiple-magazine Linotypes using quick-change Model 5 magazines.
The auxiliary magazine does not interfere with the shifting or removal of the main magazines. To shift from one face and size to another the operator merely turns a handle; he does not have to rise from his chair.
Auxiliary magazine of twenty-eight channels.
Matrixes from the auxiliary magazine can be mixed at will with those from the main magazines.
Water-cooled mold-disk; Universal ejector for all bodies and measures; Universal knife block; Automatic sorts stacker; Automatic font distinguisher; Thermostat gas governor; All bodies from 5-point to 36-point; All measures from 4 ems to 34 ems.