Quincy Patriot Ledger
Many thanks to Jim Daggs, of Ackley Publishing Company, Ackley, Iowa for sending in these photographs.
There are more pictures taken at the Quincy Patriot Ledger, sent in by Richard Goodwin, here.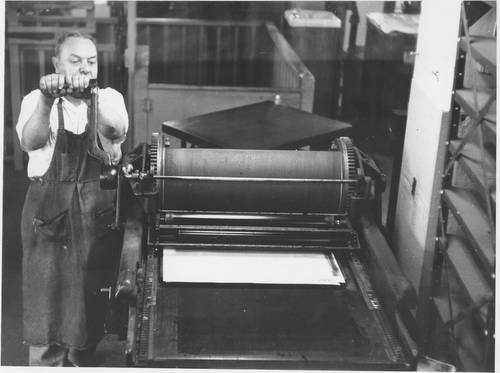 Proofing a page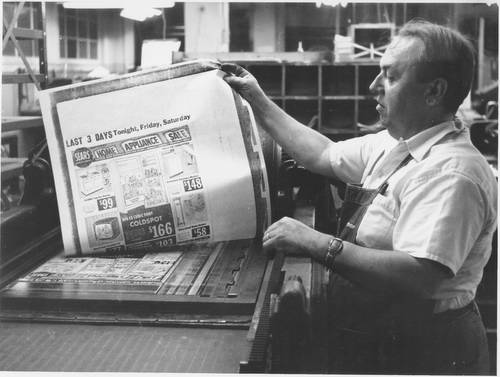 A small selection of Letterpress Ebay listings appear below. A much bigger selection appears here. Linotype-related Ebay listings are here.