Ackley World Journal
The Ackley World Journal photos are spread over two pages:
Page 1
Page 2
Many thanks to Jim Daggs, of Ackley Publishing Company, Ackley, Iowa for sending in these photographs — including one of himself.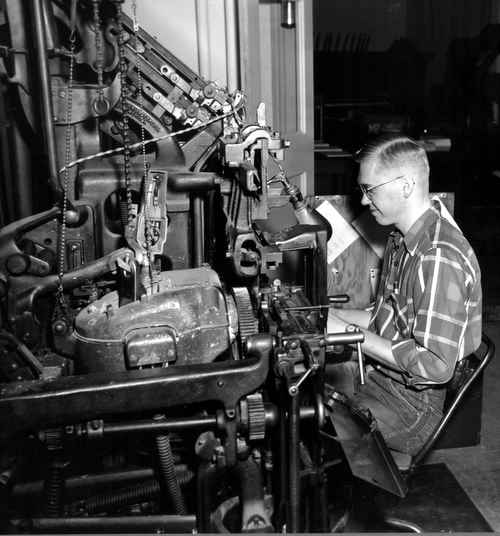 Ackley World Journal Linotype Operator, LuRay Meyer, at Model 14 in 1955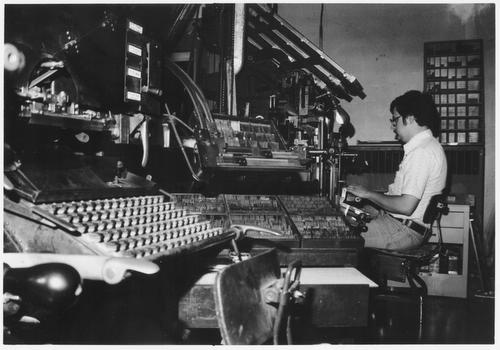 Jim Daggs at C4 Intertype in Ackley, May 1983. G-4 Intertype in foreground
A small selection of Letterpress Ebay listings appear below. A much bigger selection appears here. Linotype-related Ebay listings are here.