Czech Print Works
The Czech Print Works photos are spread over two pages:
Page 1
Page 2
Mirek Subrt, from the Czech Republic, sent in these photos of his print plant. Mirek worked many years as a Compositor, mainly on Intertypes, but is currently working as a bus driver. Ivan Kohout took the photographs.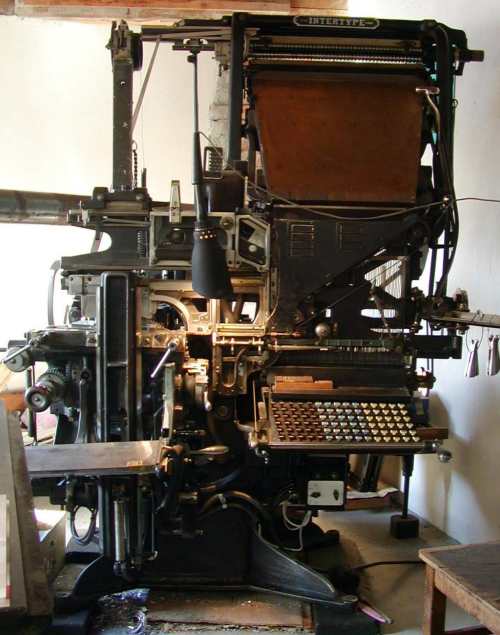 Intertype Model B (German manufacture) in full working order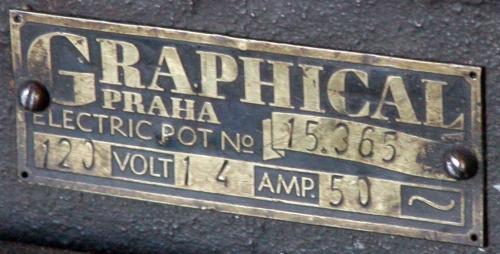 Manufacturer's plate on melting pot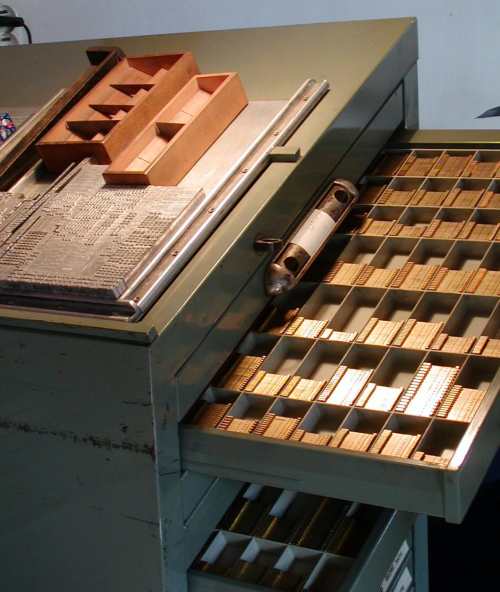 Matrix cabinet
A small selection of Letterpress Ebay listings appear below. A much bigger selection appears here. Linotype-related Ebay listings are here.