London Evening News - 1980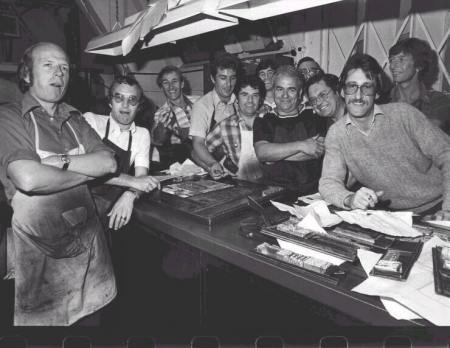 Dick McWilliams and colleagues round the stone at the London Evening News. The picture was taken the day the paper folded at the end of 1980 after losing out in the circulation war with the London Evening Standard. Dick (a sub) is to the right with glasses and no apron.
A small selection of Letterpress Ebay listings appear below. A much bigger selection appears here. Linotype-related Ebay listings are here.