McWhan Printers
The McWhan photos are spread over four pages:
Page 1
Page 2
Page 3
Page 4

After more than 70 years the family business, McWhan Printers, Scabrborough, UK closed down early in 2007. Specialising in posters and magazines, the business remained fully letterpress to the end. Ken McWhan used Metal Type Classifieds to try and find new homes for the equipment on these pages — many thanks to the people who were able to help him out.
Linotype Model 48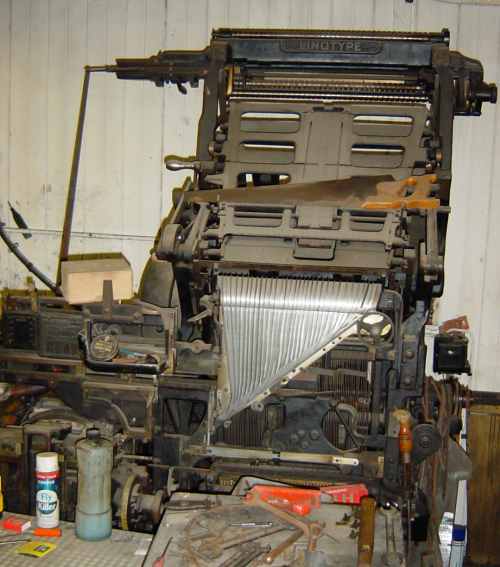 Linotype Model 48 used for spares
A small selection of Letterpress Ebay listings appear below. A much bigger selection appears here. Linotype-related Ebay listings are here.