1891 Typesetting Competition
This article is spread over two pages:
Page 1
Page 2
These illustrations and article come from a copy of "The Graphic" Illustrated Weekly Newspaper (Chicago) dated October 31, 1891.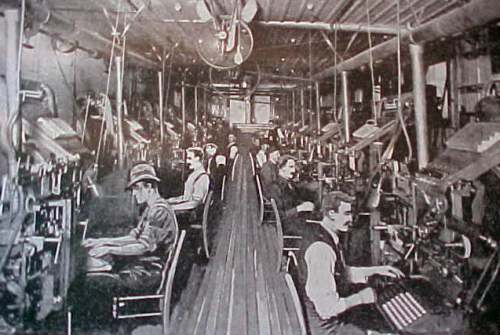 A modern newspaper composing room — Mergenthaler Linotype plant in operation
Most of the pictures are quite stylised, and, to be honest, I don't know what some of the machines are meant to look like, so here is a list of the remaining illustrations:
The St. John's Typobar
The Rogers Typograph
The McMillan Typesetting Machine
The McMillan Distributor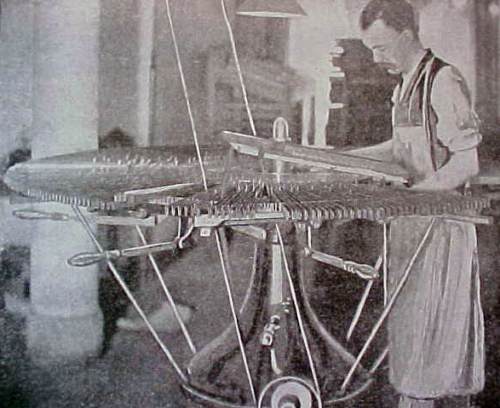 Go to Page 2.
A small selection of Letterpress Ebay listings appear below. A much bigger selection appears here. Linotype-related Ebay listings are here.