Intertype Manual
Graeme Howe, from New Zealand sent in these pictures from an old Intertype Manual he had.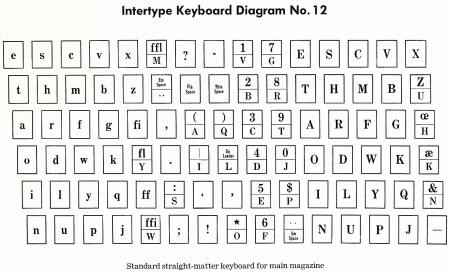 A diagram of the Intertype keyboard.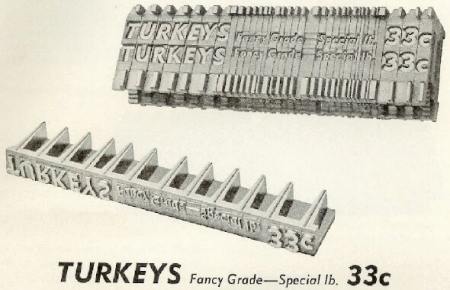 This picture shows (from top) Matrices assembled into a line, the resulting line of type or slug and the end result printed.
A small selection of Letterpress Ebay listings appear below. A much bigger selection appears here. Linotype-related Ebay listings are here.