Whittaker S.A.M.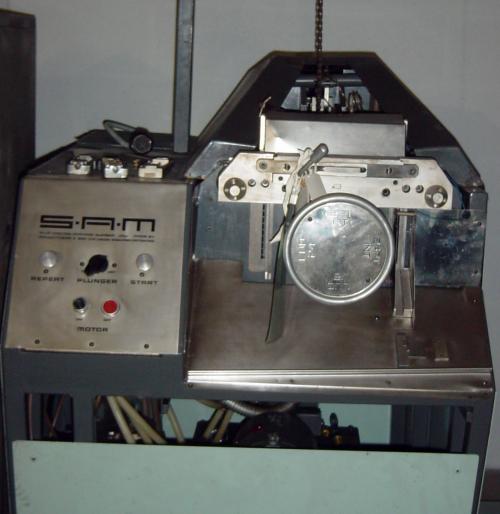 MANUFACTURED in 1966, Serial No. 567.
S.A.M stood for 'Sets All Matrices.' It was a hot-metal linecaster made by M.H. Whittaker & Son.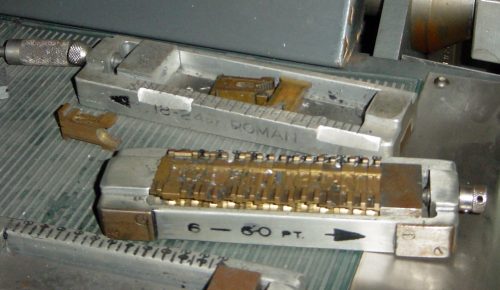 As with the 'Mickey Mouse', the operator assembled matrices by hand into a stick-shaped holder until they formed a line.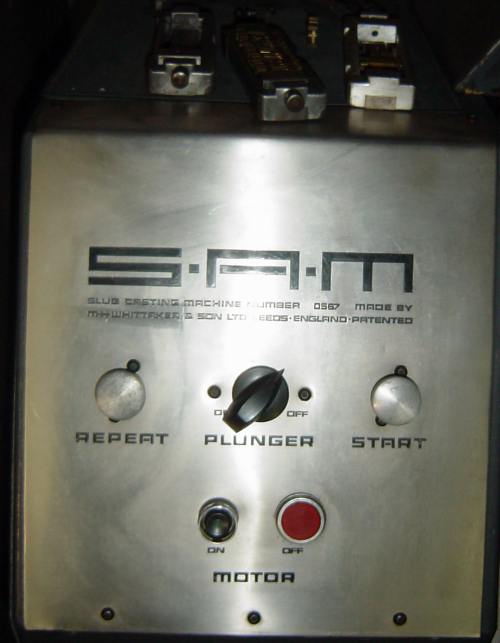 This would then be cast in the machine. S.A.M. could use matrices from Ludlow, Linotype, Intertype and Nebitype companies.
On this machine a wheel is used to select settings for 12 and 24 point fonts.
A small selection of Letterpress Ebay listings appear below. A much bigger selection appears here. Linotype-related Ebay listings are here.