Last Letterpress Newspaper in Australia
This article is spread over two pages: Photos Story.
Graeme How spotted this article in an edition of the Australian trade magazine ProPrint visit their website here: www.proprint.com.au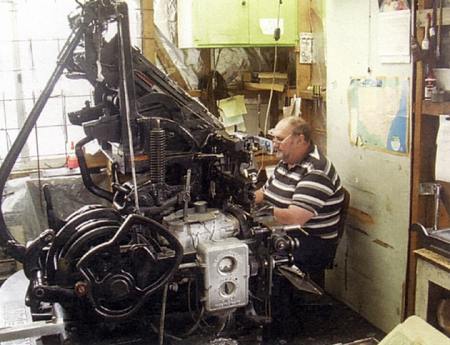 John English seated at a vintage Intertype machine setting next edition's news in lead, tin and antimony at 288 degrees Celsius.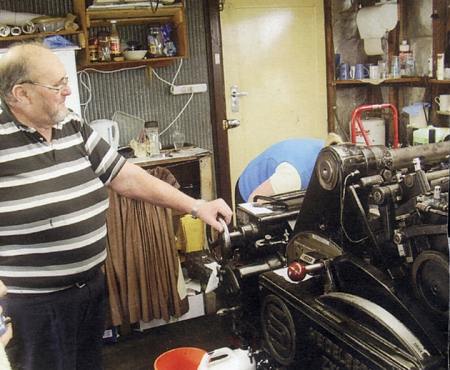 John English operating the Heidelberg Zylinder Automat.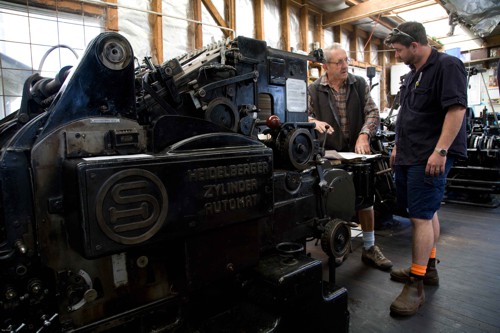 Another view of the cylinder press
Carrying a forme
Go to The Story.