Damaged Miehle Press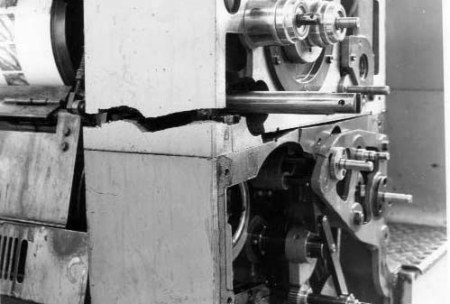 TONY PRESTON sent in this photograph of a press, which he thinks was a Miehle, taken at the Government Printing Office, Perth, Western Australia in 1980.
Says Tony, "The damage is down to the machine minder leaving his quoin key on the bed of the machine, then pressing the start button."
The damage looks terminal!
A small selection of Letterpress Ebay listings appear below. A much bigger selection appears here. Linotype-related Ebay listings are here.