New Zealand, 1938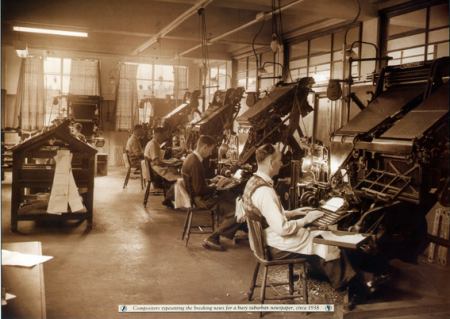 COMPOSITORS typesetting the breaking news for a busy suburban newspaper, circa 1938.
Many thanks to Metal Type stalwart Graeme How for sending in the above picture.
In Graeme's own words, "I walked into my local bank and saw the attached picture from their calendar hanging on the wall.
"I asked the teller to save it for me, which she kindly did.
"The calendar photos are a series of nostalgia photos of early New Zealand. This one is the July - August page."