Yorkshire Evening Press
The Yorkshire Evening Press photos are on two pages:
Page 1
Page 2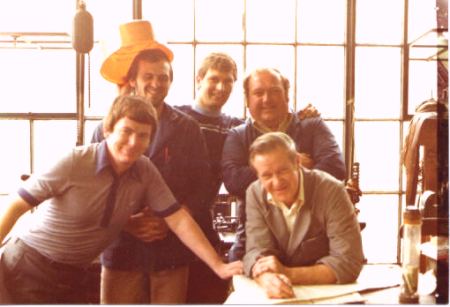 Yorkshire Evening Press stonehands posing in front of a Ludlow, late 1970s. I can't remember all the names but the guy leaning in from the left is John Bradley, the big guy to the right at the back is Bob Procter, next to him Derek Johnson and the man at the front in the grey jacket was Frank Smith.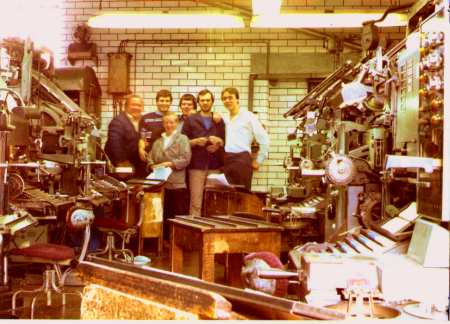 This pictures shows the same stonehands standing near the Yorkshire Evening Press's Intertype Monarchs. I took the pic on a self-timer and I'm stood on the right in the white shirt (think it must have been my day off!). Apologies for the blurring on the people who couldn't stay still for two seconds!
A small selection of Letterpress Ebay listings appear below. A much bigger selection appears here. Linotype-related Ebay listings are here.