Linotype Model 1 For Sale
Ruben Brizuela, from Argentina, sent in this excellent graphic of a Model 1 Linotype, serial No. 5788, in full working order, that he would like to sell.
I'm not sure how rare the Model 1 is, but judging by the graphic the machine looks in good condition and worth preserving.
If anyone has any questions about the machine, do not email Metal Type, contact Martin directly at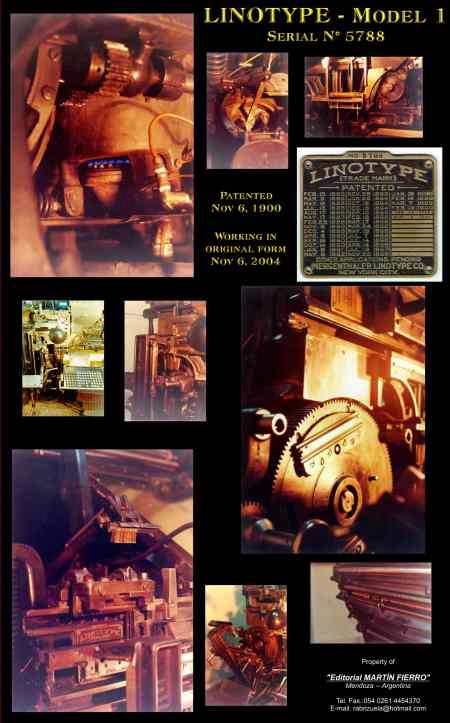 A small selection of Letterpress Ebay listings appear below. A much bigger selection appears here. Linotype-related Ebay listings are here.