Printer's Hat Instructions
Many thanks to Jeff Zilles for sending in this illustration. Also thanks to Eyre and Spottiswoode Ltd.
Click here to download the picture below as a .PDF file (phat.pdf 642KB).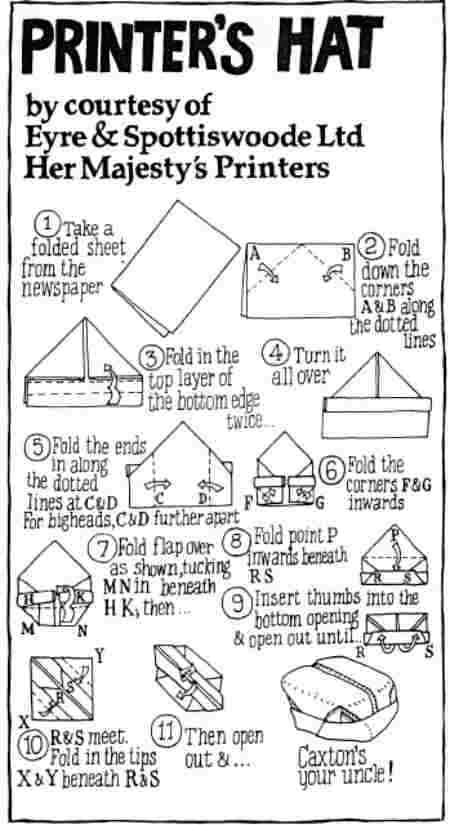 A small selection of Letterpress Ebay listings appear below. A much bigger selection appears here. Linotype-related Ebay listings are here.