International Printing Museum
As well as these pictures of the International Printing Museum Dr Leland Whitson also sent some other photos which can be seen here.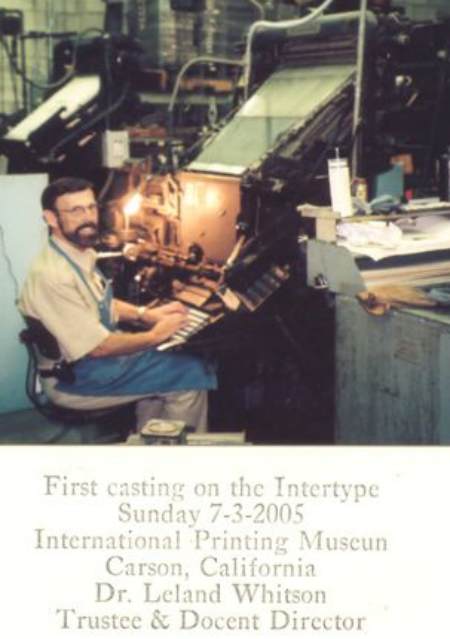 At the International Printing Museum, we have been restoring a circa 1956 C-4 Intertype. As noted, this pix was taken the first day I was able to cast on the machine. The legend is a proof of the casting. The Linotype to my left is a model 32 which is also operational. I am thoroughly enjoying learning to operate these machines. I am doing pretty well with the keyboarding. I am also very good at producing jams but haven't mastered the un-jamming techniques as yet.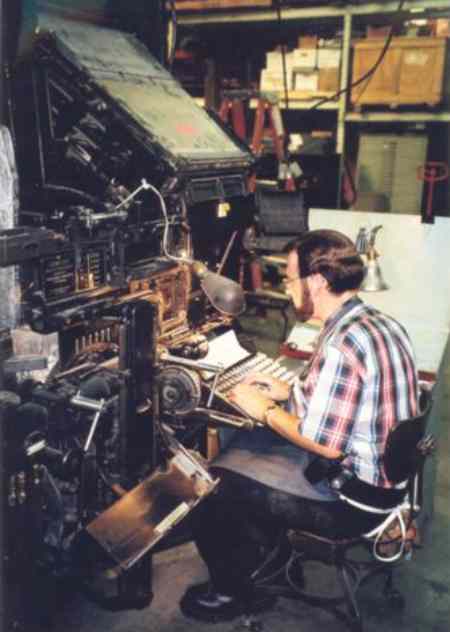 Some time ago, we got this vintage, 1954, Linotype Model 31 moved in at the Printing Museum and got it operational. As this pix was taken, I was literally casting the first lines of type on the machine which said: "This is the first casting of Times Roman 14 point on this Linotype Model 31 at the International Printing Museum, Carson, California by Dr. Leland Whitson, Trustee & Docent Director 10-1-04."