American South West Preservation
Mike Wilson sent in this account, along with photographs, of his recent visit to the American South West. If you have a similar article that you would like to see on Metal Type please get in touch.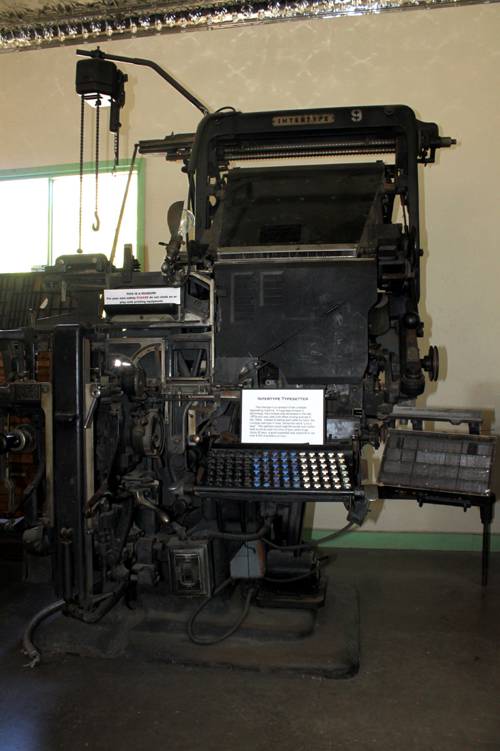 An Intertype at the Clark County Museum
Says Mike: " During a three-week visit to the American South-West, I saw more printing equipment than I had seen for years.
At the Clark County Museum, on the South Boulder Highway, 20 miles from Las Vegas, I spent nearly an hour in Donald W. Reynolds' print shop.
The main exhibit for me was an Intertype similar to the one I operated at the Electrical Press in Maidenhead many years ago. There are also several typecases in a small print room as well as a press.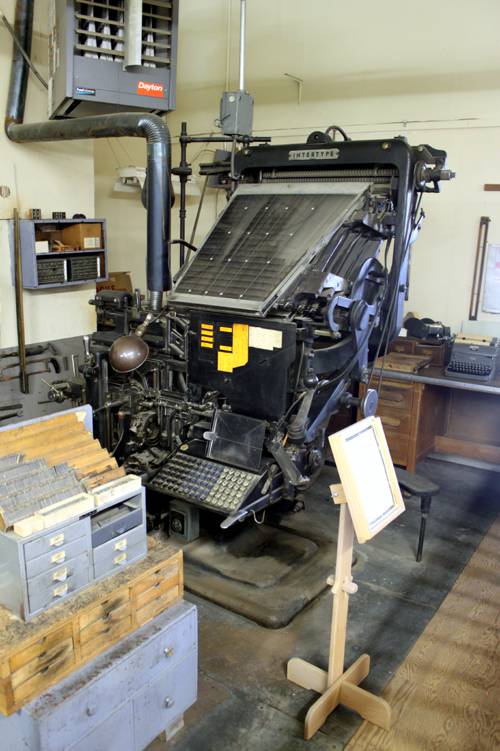 An Intertype at the Tombstone Epitaph
The highlight of a visit to Tombstone, Arizona, was an other Intertype, this one in the office of the Tombstone Epitaph.
There was a treadle platen machine too, and a display of type – including wooden letters spelling out the newspaper's title – in a small composing room.
I bought four special issues of the paper, one featuring the life and times of Wyatt Earp, and another about Doc Holliday.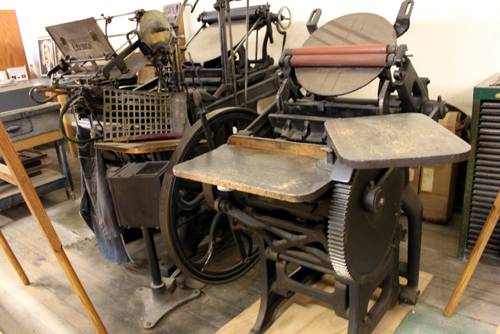 A press at the Tombstone Epitaph
The four special publications, and another with the details of the O.K. Corral Gunfight, are available from The Tombstone Epitaph, and details are available on their website:
www.tombstoneepitaph.com.