Heidelberg Windmill Production, c1957
Superb 1957 photograph of the Heidelberg "windmill" press production line in Germany, c1957.
Metal Type's normal page layout does not really do this picture justice, so click the image to open a much larger version in a new window or tab.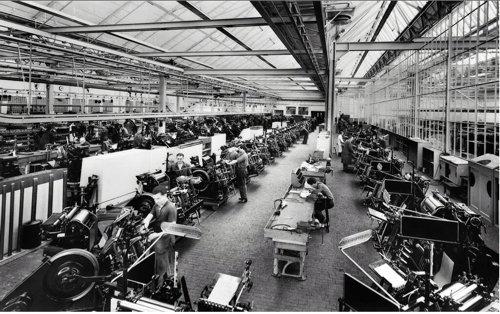 Heidelberg Windmill production line c1957
A rather cynical commentator has said: "And each worker adding a single impossible-to-remove taper-pinned part." Sounds like the comment is a result of bitter experience!
More letterpress machine production here: Intertype Factory, 1966.