Richard clay, book printers, c1960
Many thanks to Dave Gladwell for sending in these photographs, taken at Richard Clays, a large book printing company, based in Bungay, Suffolk, UK.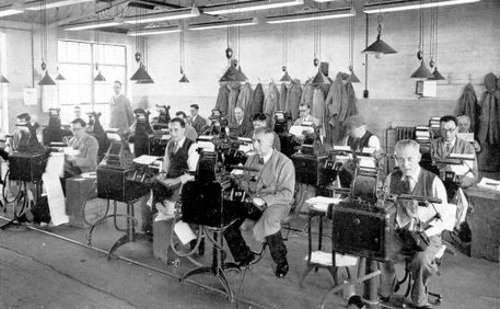 Monotype Keyboards
Monotype Casters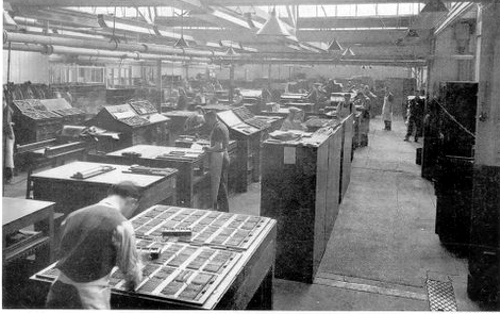 Composing Area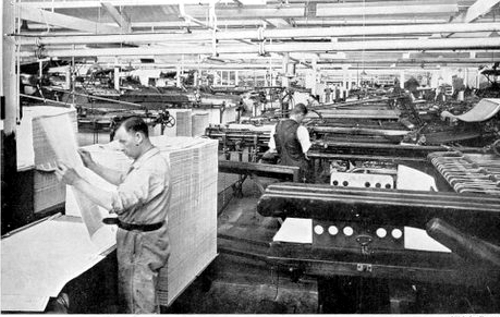 Machine Room
A small selection of Letterpress Ebay listings appear below. A much bigger selection appears here. Linotype-related Ebay listings are here.