Patriot Ledger, Quincy
Thanks to Richard Goodwin for sending in these photographs taken at the Quincy Patriot Ledger between 1969 and 1975.
There are more pictures taken at the Patriot Ledger, which were sent in by Jim Daggs, on Metal Type, here.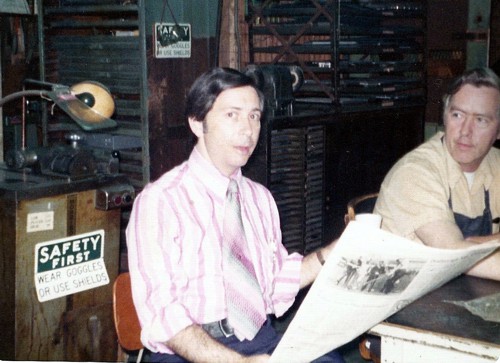 Says Richard: "The man with the tie was the foreman of the composing room Bernie Rosenberg, I must say he was about the best boss I have ever worked for, the man with him is Paul Flaherty, he was an operator and would markup the classified ads."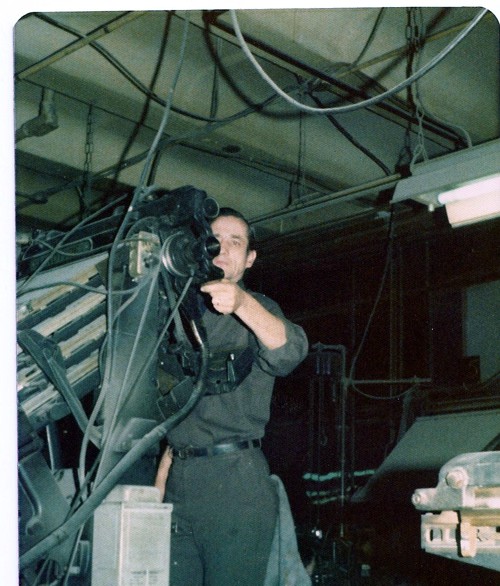 Linotype mechanic Norman Smith clearing a distributor.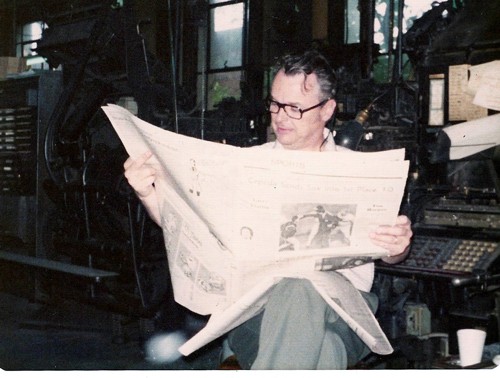 Ozzie Parker, who was deaf and ran the correction machine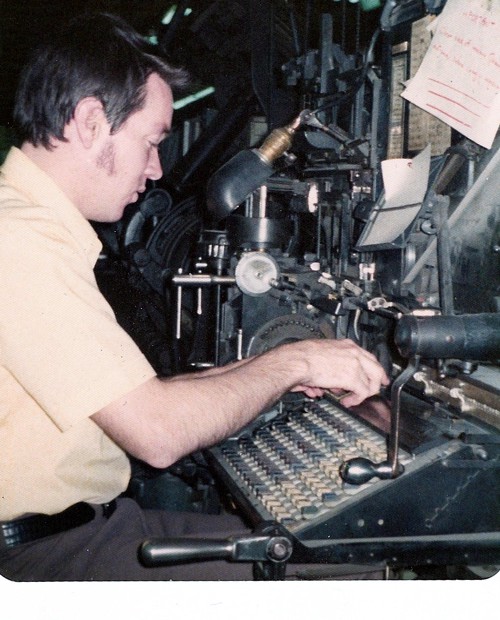 John Hammill