Daily Mirror Foundry, 1980s
Many thanks to Ken Flemington for getting in touch with the site and sending these photographs in. Some pictures include Ken's son!
General view of the foundry with (L-R): Brian Chalker, John Wakefield (chargehand) and Bob Teasel.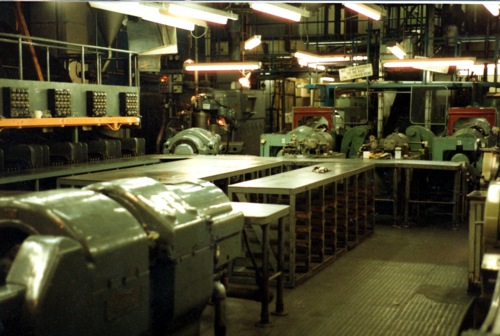 General view of foundry with autoshaver in foreground, conveyors to machine room on left, spare plate racks in middle, autocaster 1 far left, Wood 4/60 number 2 caster, and Wood 4/60 number 3 caster.
Ken says: "The Woods were American machines which were only used as a last resort as they were extremely unreliable and difficult to fix when little things went wrong."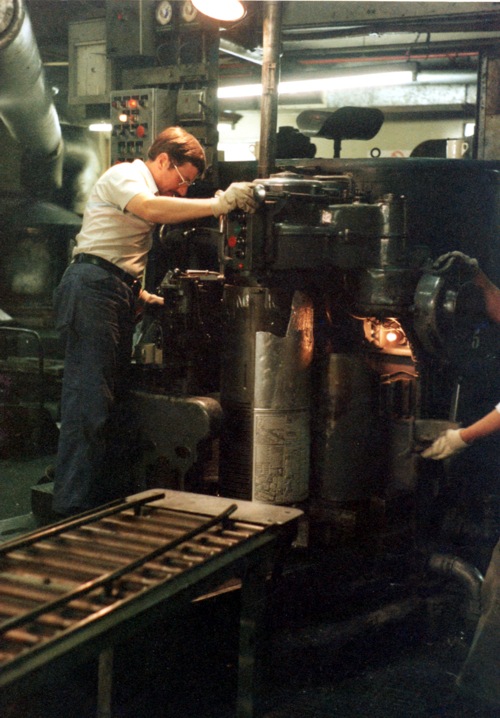 Plate casting with Dave Webber operating number 5. The usual crew was an operator, one to remove the plate, one to remove the tang, one to keep the metal pot at the right level, and one to operate the shaver.