Chicago & Denver, Early 1900s
The photographs on these pages are reproduced courtesy of the United States Library of Congress.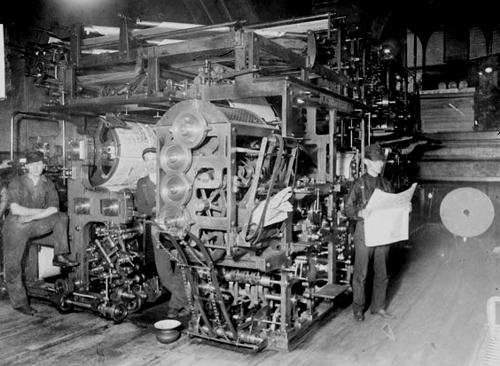 The press, and some workers, at the Chicago Daily News. Taken by a Chicago Daily News photographer in 1903.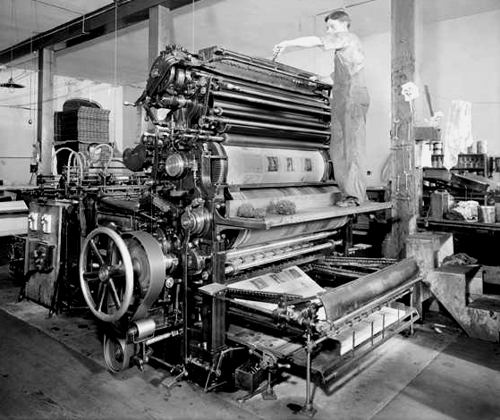 Two men working at a printing press at Smith-Brooks Printing Company in Denver, Colorado 1914.