Bureau of Engraving & Printing, Washington, USA
The photographs on this page were taken from the collection held by the United States Library of Congress. These examples are from from the Theodor Horydczak Collection.
These pictures were categorised as Printing Shops in Washington, Bureau of Engraving and Printing, c1920-1950, although taking a clue from the clothing worn, I would guess that they could be pinned down to c1930.
What puzzled me about the photographs is that a great deal of attention seems to be being paid to a fairly run-of-the-mill-looking printing press.
If you have any idea what is so special about this machine, let us know here, on the Metal Type forum.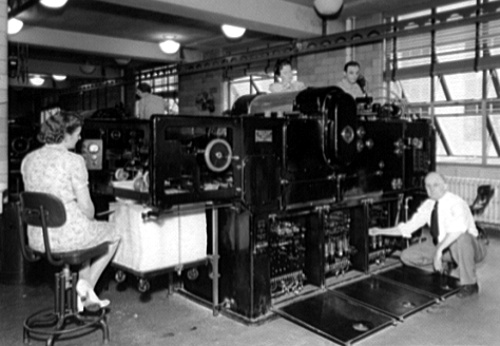 The press, and staff, with some covers off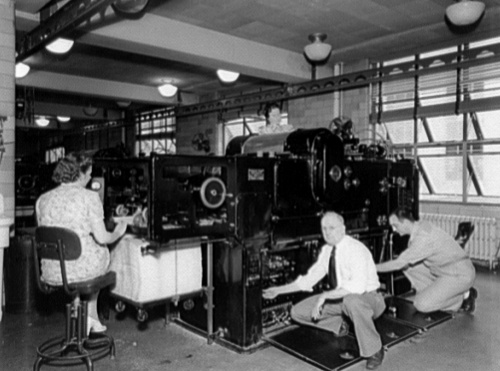 Covers off, and being stood on! Mechanic tinkering at the back?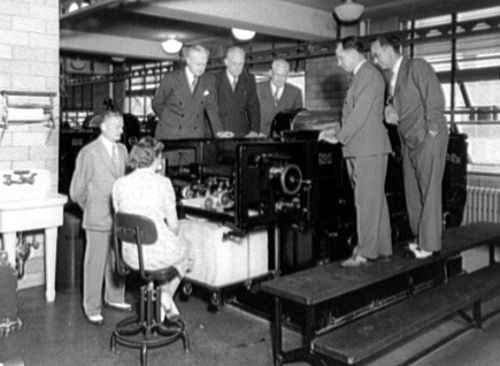 Now this is the one that got me intrigued. Covers back on, viewing platform brought in, and local dignitaries taking a look. I love those "gangster" black and white shoes!