New York Times 1942
The photographs on this page were taken from the collection held by the United States Library of Congress.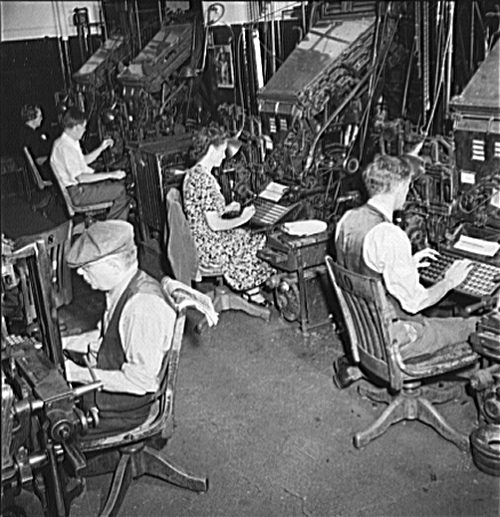 Linotype operators at the New York Times, photographed during the Second World War in September 1942. Nice comfortable-looking (and numbered!) operators' chairs.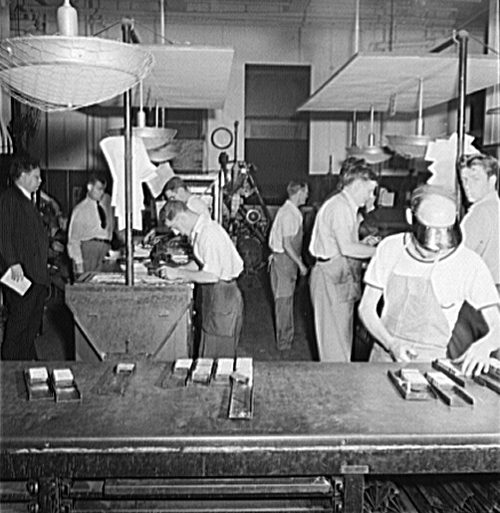 Make-up men at work at the New York Times in September 1942. Looks like a couple of "subs" to the left of the picture, and a linecaster in the background.
A small selection of Letterpress Ebay listings appear below. A much bigger selection appears here. Linotype-related Ebay listings are here.