Thorold Post, Ontario, Canada, c1920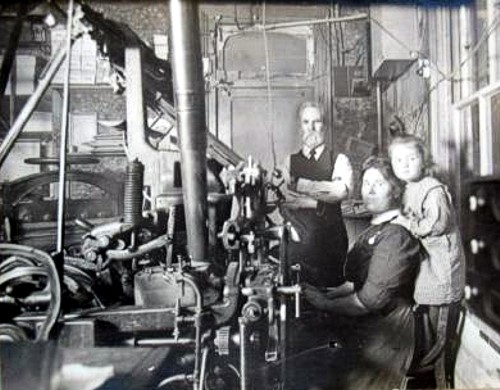 This picture postcard was recently offered for sale on eBay.
Written on the back was the following: "The Linotype at Thorald Post about 1920.
John H Thompson, Ethel Thompson (at machine), Ruth."
A small selection of Letterpress Ebay listings appear below. A much bigger selection appears here. Linotype-related Ebay listings are here.