Blue Streak Model 5 Meteor
The Blue Streak Model 5 Meteor article is spread over two pages:
Page 1, Page 2,
The material on this page is taken from a brochure published in circa 1960 by the Mergenthaler Linotype Company. The brochure showcased the company's latest machines and innovations, including the Linofilm System.
The whole document is available for download, in PDF format, from the Metal Type Library.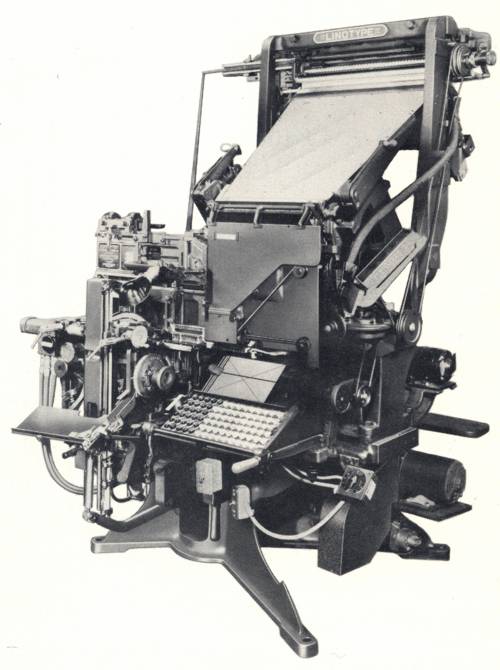 The basic Linotype, the Blue Streak Model 5 Meteor is the world's favorite single-magazine line-caster.
Its new high speed guarantees top output at smooth operation.
The Meteor is specifically designed for simple composition of text matter in faces that run in 90-channel magazines. This includes most text faces through normal 18- and condensed 30-point.
The Meteor is particularly useful in composing rooms where only one font is needed for the majority of work, or where the variety of fonts required is so diverse that it's impossible to keep them all on one machine.
Two sets of keyboard driving pulleys provide the proper keyboard speeds for automatic and manual operation. The driving belt can be shifted from one pulley set to another in seconds.
Go to
Page 1,
Page 2.