Blue Streak Comet
The Blue Streak Comet article is spread over two pages:
Page 1, Page 2,
The material on this page is taken from a brochure published in circa 1960 by the Mergenthaler Linotype Company. The brochure showcased the company's latest machines and innovations, including the Linofilm System.
The whole document is available for download, in PDF format, from the Metal Type Library.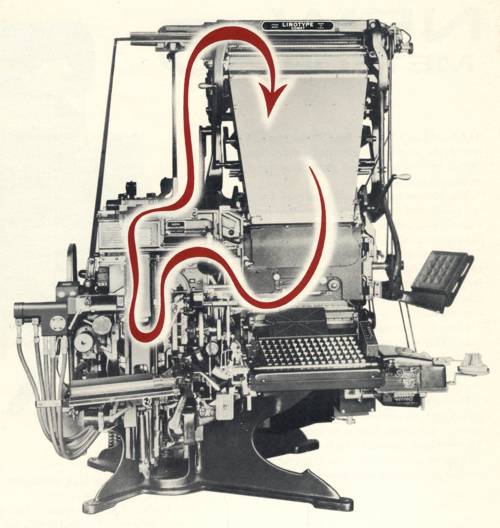 Linotype's exclusive Mat-Glide System smoothly speeds the circulation of matrices, the key to profitable high-speed production. Mat-Glide also assures the smooth action that preserves matrix life as well as the machine itself &elips; and assures trouble free operation at maximum speeds.
The new, two-magazine Blue Streak Comet Linotype is the fast straight matter machine.
In addition to turning out the highest production of any other straight matter machine, it has new design features that make it smoother than ever at high speeds.
The key to fast production is the speed at which the matrices travel, and the Comet's new Mat-Glide System guarantees top speed.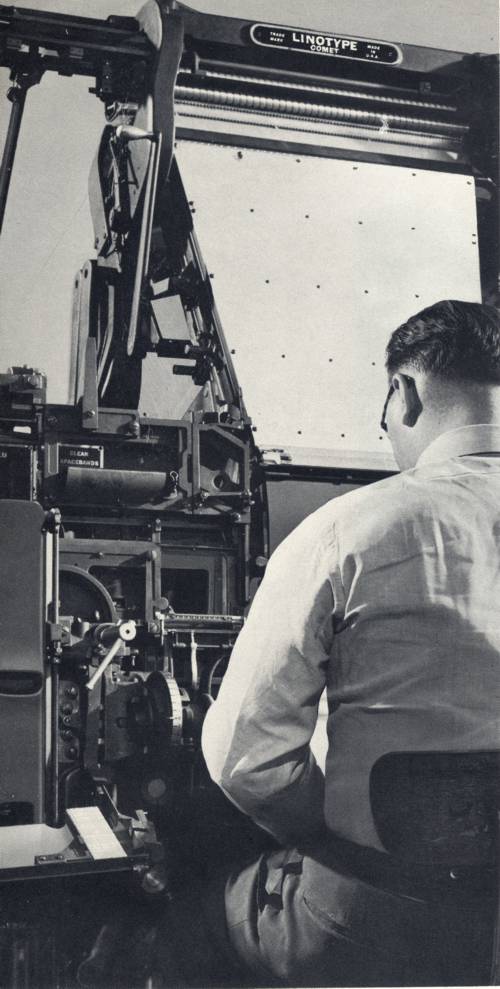 The Blue Streak Comet can't be beat for day in and day out volume production of news, market, tabular matter, classifieds, catalogs and book composition.
Go to
Page 1,
Page 2.