Mystery Photos
The Mystery Photos are spread over two pages:
Page 1
Page 2
Dr Leland Whitson bought the photographs on these pages on Ebay. The seller was unable to supply any details about them.
Can you shed any light on the pictures? If you have any idea when or where the pictures may have been taken please het in touch by email and let us know.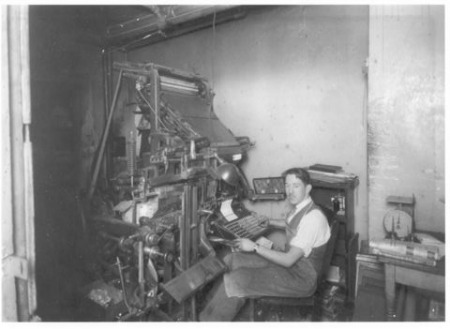 Operating a Linotype in a very small workshop. The photographer appears to be stood outside the door.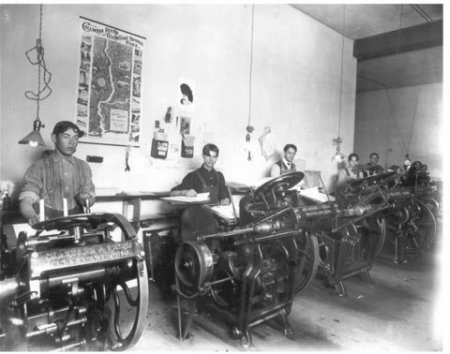 A row of platten machines with some rather young looking operators. I've tried taking a closer look at what appears to be a map hanging on the wall to no avail.