Yorkshire Evening Press, 1954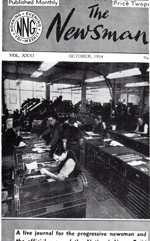 Many thanks to an ex-colleague, Ian Cottom, for sending in a scan of the front cover of "The Newsman" from October 1954.
I've got to say that I'd never seen this publication before. The blurb at the bottom has been cut off, but sounds intriguing: "The live journal for the progressive newsman and . . .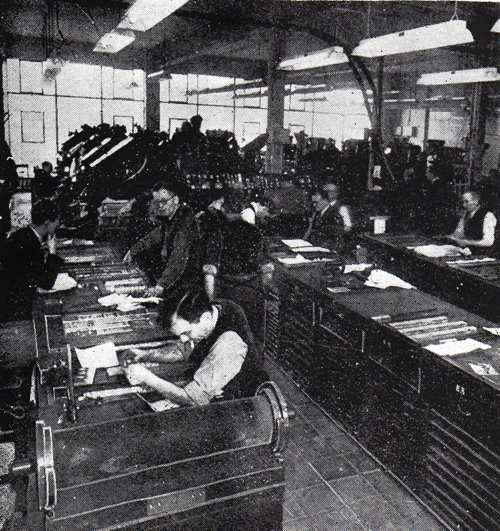 Featured on the photograph, as Ian recalls: Syd Wynn, nearest, Me (Ian Cottom), Sam Doherty (Napper), Wilf Benson, Armstrong, Bob Anley and I think Don Wilkinson (stone sub-editor)
A small selection of Letterpress Ebay listings appear below. A much bigger selection appears here. Linotype-related Ebay listings are here.