Old Photos Recently seen on eBay
One of an occasional series showing photographic postcards that have recently been offered for sale on eBay, as usual with these items, scant details are supplied.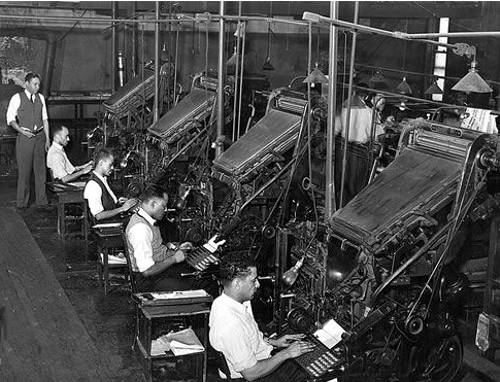 Linotype operators at the Chicago Defender newspaper, 1941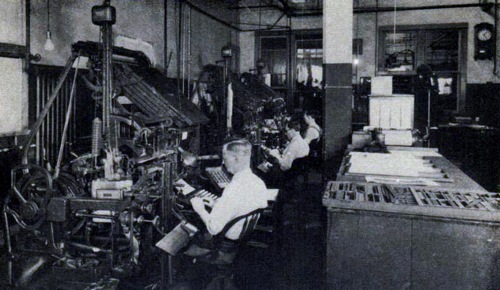 Linotypes and operators at the Gospel Trumpet Company, Anderson, Indiana
A small selection of Letterpress Ebay listings appear below. A much bigger selection appears here. Linotype-related Ebay listings are here.