Novice Linotype Operators
Here's a couple of photographs that have been offered for sale on eBay recently. Both seem to fit neatly under the heading of novice linotype operators.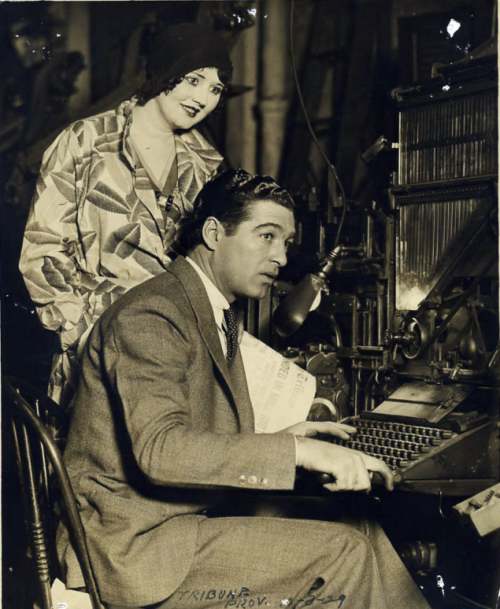 THIS photo is dated October 1929 and looks like a publicity photograph for a film. The "operator" is very impressively working without any copy, but appears to have been distracted by something to the right of the machine!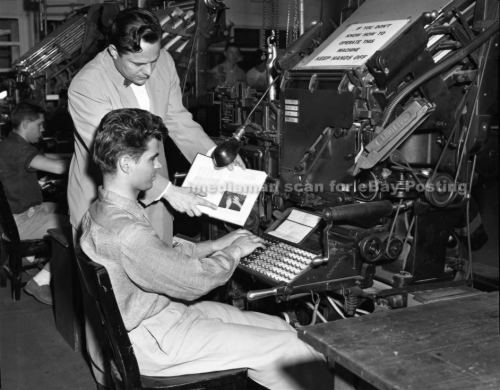 THIS posed photograph would appear to have been taken at some kind of training school. The "operator" has some copy this time, but the instructor seems to be blocking his view of the assembly box with the book! I would guess the picture dates from the late 1950s, judging by hairstyles, etc.