1934 Children's Book
Some pictures from a 1934 children's book entitled "The Wonder Book of Why and What?" Unfortunately the aspect of typesetting was skimmed over somewhat, with the Linotype being described as "similar to a typewriter!"
Captions for the photographs are taken from the book.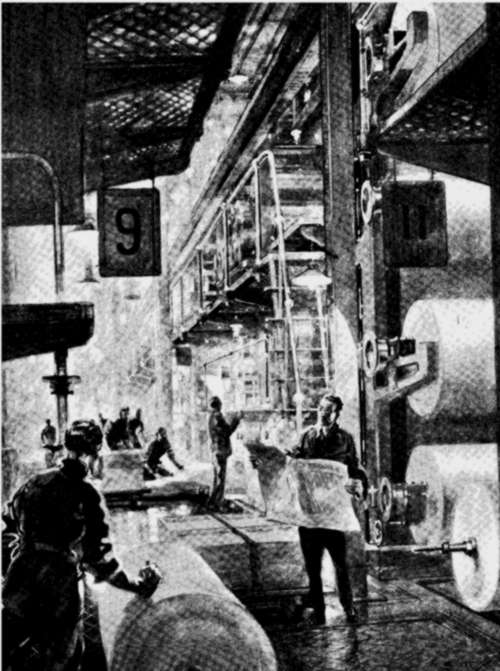 A "NEWS FACTORY" of today, printing 1,600,000 papers an hour. The paper runs through the machine at 800 feet per minute, and comes out at the other end not only as a perfectly printed newspaper but cut and folded ready for distribution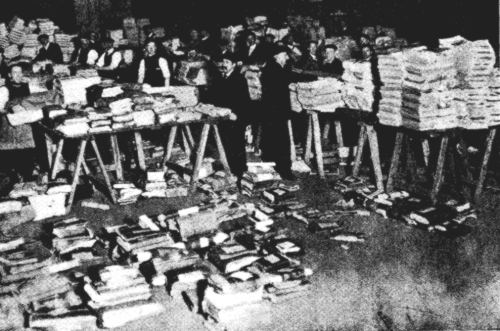 SORTING newspapers at a great London railway station for dispatch by train (4 a.m.)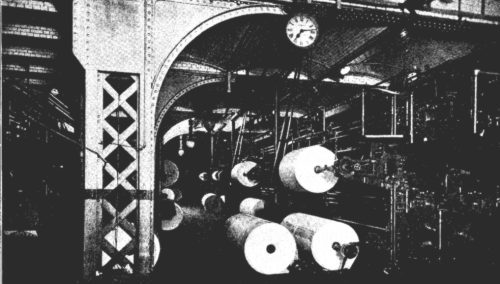 PRINTING presses, with rolls of paper in position, "Daily Telegraph" offices. The rolls of paper are five miles long.