Linotype Europa
The Linotype Europa photos are spread over two pages:
Page 1, Page 2,
Ralf Hermann sent in these pictures of a Linotype Europa, which was featured in the German publication, Linotype Post, Issue 65, dated March 1966.
The article said that this new model was based on the existing four-magazine mixing model 10a IV.
There is some speculation as to whether this model actually went into production or existed only as a designer's concept.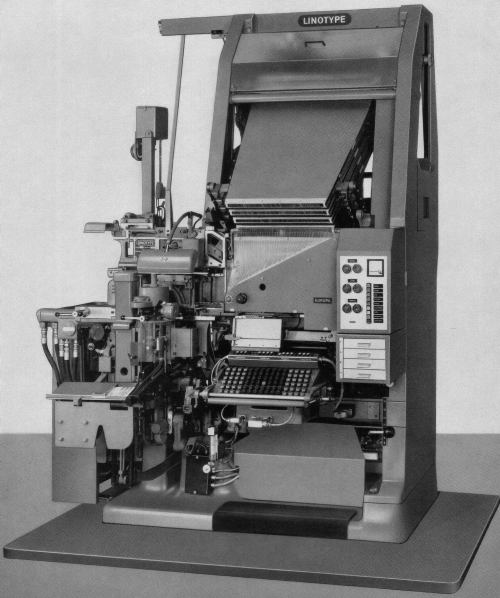 Overview of the Linotype Europa, 1966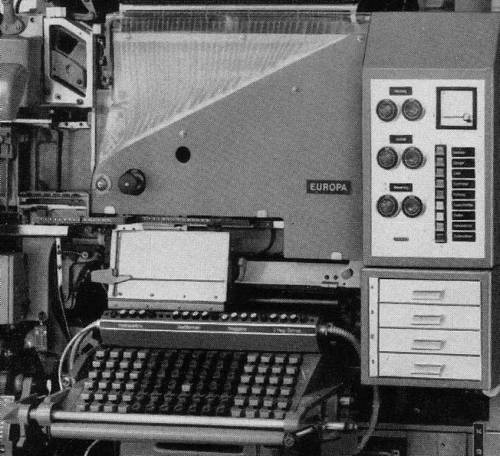 Close-up of the keyboard and assembly area