1913 Intertype Advertisement
This item was recently offered for sale on eBay.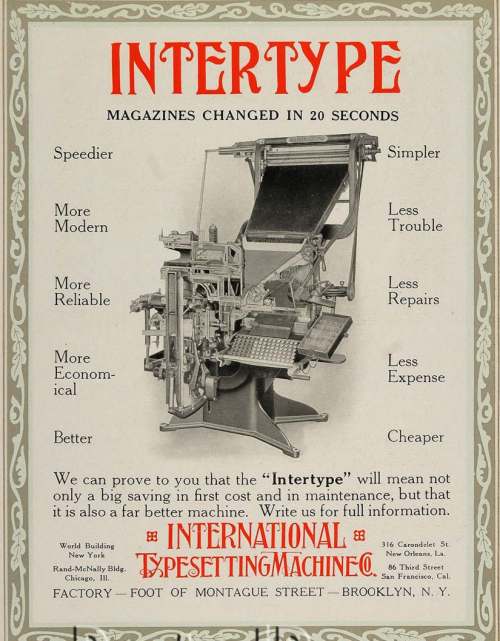 ADVERTISEMENT for the Intertype by the International Typesetting Machine Company, c1913
Strong claims here for the Intertype and an illustration of what appears to be a Model A machine.
Claims include: "Magazines changed in 20 seconds, Speedier, More Modern, More Reliable, More Economical, Better, Simpler, Less Trouble, Less Repairs, Less Expense, Cheaper.
Although not specifically stated in the advert. we can presume that the comparisons were against the contemporary Linotype machine.