Califorms Printing Company, 1976
Many thanks to Tony Bassano for sending in this picture of himself seated at the Intertype that he operated for 23 years.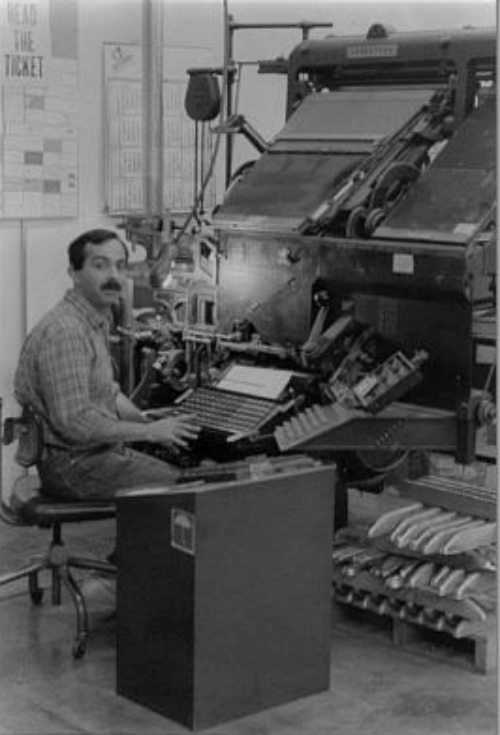 TONY BASSANO operating an Intertype C4-1 at Califorms Printing Company, San Jose, California, USA, c1976
Says Tony: "Here is a photograph of me circa 1976 setting type on the C4-1 Intertype machine I operated for Califorms Printing Company in San Jose, California for 23 years.
It had a gas pot, pig fed, and the Intertype mechanical quadder. It was an excellent typesetting machine, and was retired in 1992.