Intertype Stick Attachment
This article is spread over two pages:
Page 1, Page 2
This article appeared in "Operation and Mechanism of the Linotype and Intertype, Volume II" by J Ashworth, published in 1955.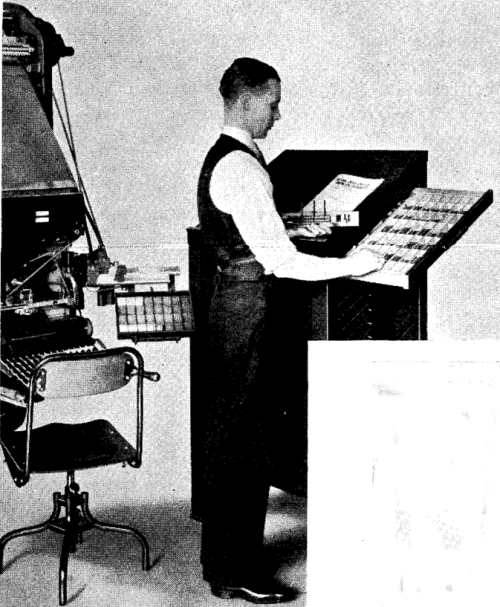 Using the Intertype stick attachment - setting large display lines from the matrix cabinet
The Intertype composing stick attachment includes a special setting stick, similar to a composing stick, for easy hand assembling of lines of matrixes and spacebands, and a special hinged first elevator head for quick insertion and withdrawal of hand-set matrix and spaceband lines.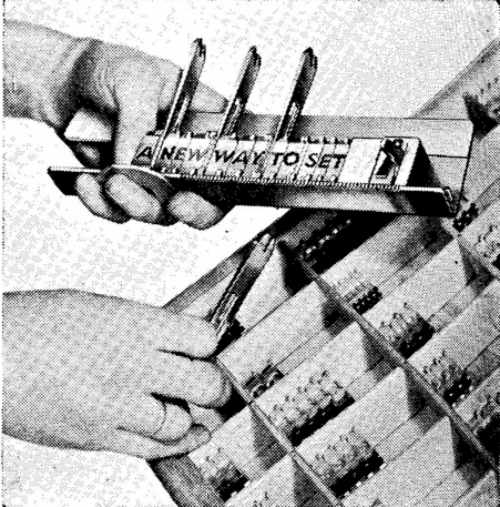 Matrixes and spacebands in the setting stick
Operation of the device is simple. The operator assembles a line of matrices in the special stick, slips it into the hinged first elevator, closes the elevator head, and starts the machine; the machine does the rest.