Blue Streak Linotype Exhibition
This photographic postcard, which the seller said probably dated from the 1930s-40s, was recently offered for sale on Ebay.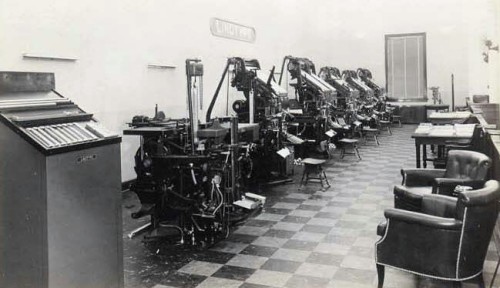 The following was printed on the reverse of the postcard:
The exhibit of Blue Streak Linotypes is a prominent feature of the Mid-West Agency of Mergenthaler Linotype Company, 531 Plymouth Court, Chicago, Illinois.
A small selection of Letterpress Ebay listings appear below. A much bigger selection appears here. Linotype-related Ebay listings are here.