Wairoa Star, New Zealand
The Wairoa Star Photos are spread over three pages:
Page 1
Page 2
Page 3
Graeme How also contributed a story to the site. Click here to read it. He also sent another page of Wairoa Star pictures here.




Type in composing stick (72pt Christchurch Bold Condensed).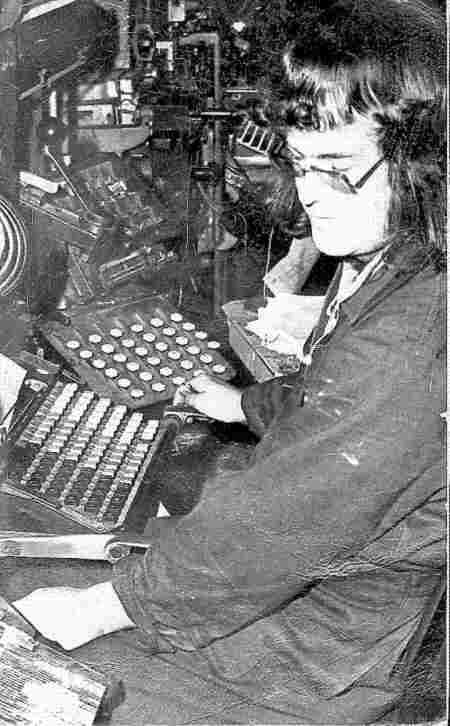 Graeme How operating an Intertype, 1972.
A small selection of Letterpress Ebay listings appear below. A much bigger selection appears here. Linotype-related Ebay listings are here.